The Balcòn de Europa is one of the most visited attractions along the Spanish Costa del sol – Go and Say hello to King Alfonso XII
Balcón de Europa is a viewpoint, an outcrop of rock, at the end of the so-called Paseo Balcón de Europa or 'Balcón de Europa walk'. The Balcòn is a much loved and much-visited landmark or tourist attraction, by tourists and locals.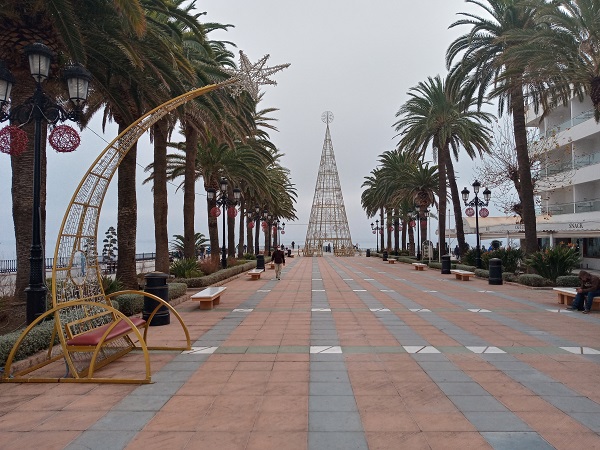 Located in the centre of Nerja and close to the Church of El Salvador, you can sit and have ice cream and people watch. There are often street entertainers and musicians to keep you amused.
You can stay at the Balcòn de Europa in a hotel of the same name. It was the first place I ever stayed in Nerja some 27 years ago. There is also the Hostal  Marissal. The Marissal is a great place to eat, even if you are not actually a guest.
The breakfast is excellent. But, don't do what I did; I found a triangular-shaped device on the table and sat pressing it to see what function it served. Needless to say, the waiters were not happy.
I digress. you can see several Nerja beaches and the plendour of the Mediterranean Sea to the front and, the Mountains of Nerja: Sierras Tejeda, Almijara Y Alhama, to the rear.
Balcòn photo op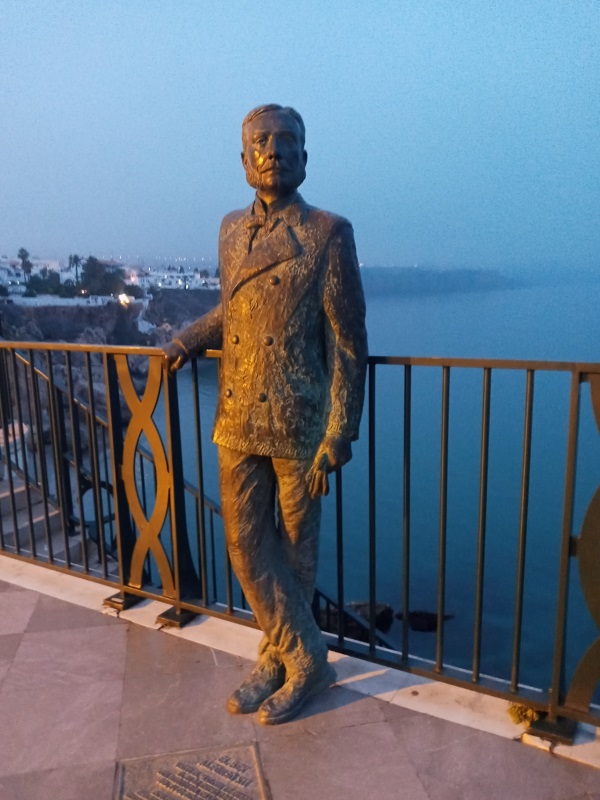 Besides the palm trees, cannons, cats and tourists, there is a statue of King Alfonso XII, the chap who gave the Balcòn its name, leaning on the balustrade. As nonchalantley as you like, King Alf will pose with you. The king is a great draw and is often adorned with hats, glasses, scarfes etc.
Just off the Balcòn de Europa, you have the church, bars and restaurants and Tutti-Frutti Square.
Nerja Beach Holidays have apartments close to the Balcòn. Book early, because they tend to get snapped up very quickly. Check out Apartment Gran Plaza 4,  for instance.