Why Choose a Nerja self-catering holiday?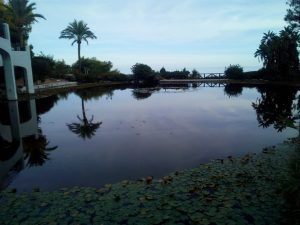 When you need a break from the world, a holiday in Nerja is the perfect escape. Located just 45 minutes from Malaga Airport, Nerja is a hidden gem that is perfect for self-catering holidays.
Whether you want to relax on the beach, explore the town and nearby attractions, or simply enjoy being in the fresh air, Nerja has something for everyone. This quiet town is a great place to recharge and experience the real Spain.
If you're looking for a self-catering holiday in Nerja, you've come to the right place. We've got everything you need to feel like a local and enjoy all the best the area has to offer.
Our Nerja self-catering apartments offer you the perfect base from which to explore the area and head out on the town when you want to.
You can cook at your apartment. Or, you can choose one of the many bars, restaurants, or Chiriguitos. When you book one of our villas or apartments, we'll provide all the necessary equipment and accommodation you will need.
Nerja Food and Drink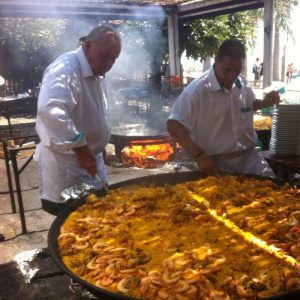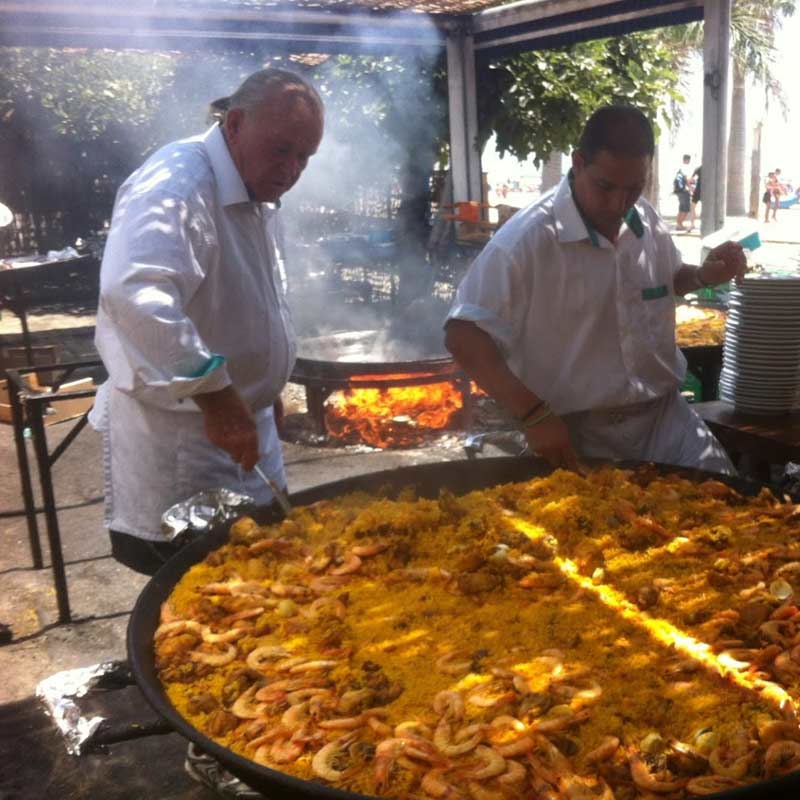 Nerja's seafood dishes are on the menu always. But, the culinary highlight is paella, a rice dish that is cooked in olive oil and typically includes seafood, chicken, sausage, and Spanish sausage.
Ayo's Paella is world famous and the subject of many TV travel programs. Ayo's Chiringuito is located near the end of Burriana Beach.
Spaniards are known to love their food, especially their paella, a rice dish that originated on the Mediterranean coast of Spain. Many different variations exist, and the best ones are made in the Valencia region.
The most common ones are Valencian paella, which consists of rice, chicken, lamb, seafood, and vegetables cooked in a large paella pan (the dish is actually called 'Arroz' or 'Rice' the pan is the Paella) on the stove, and Valencia's version, which is a pilaf-like dish cooked in a clay pot or a pan on the stove.