Nerja town centre accommodation- Nerja's best location for apartments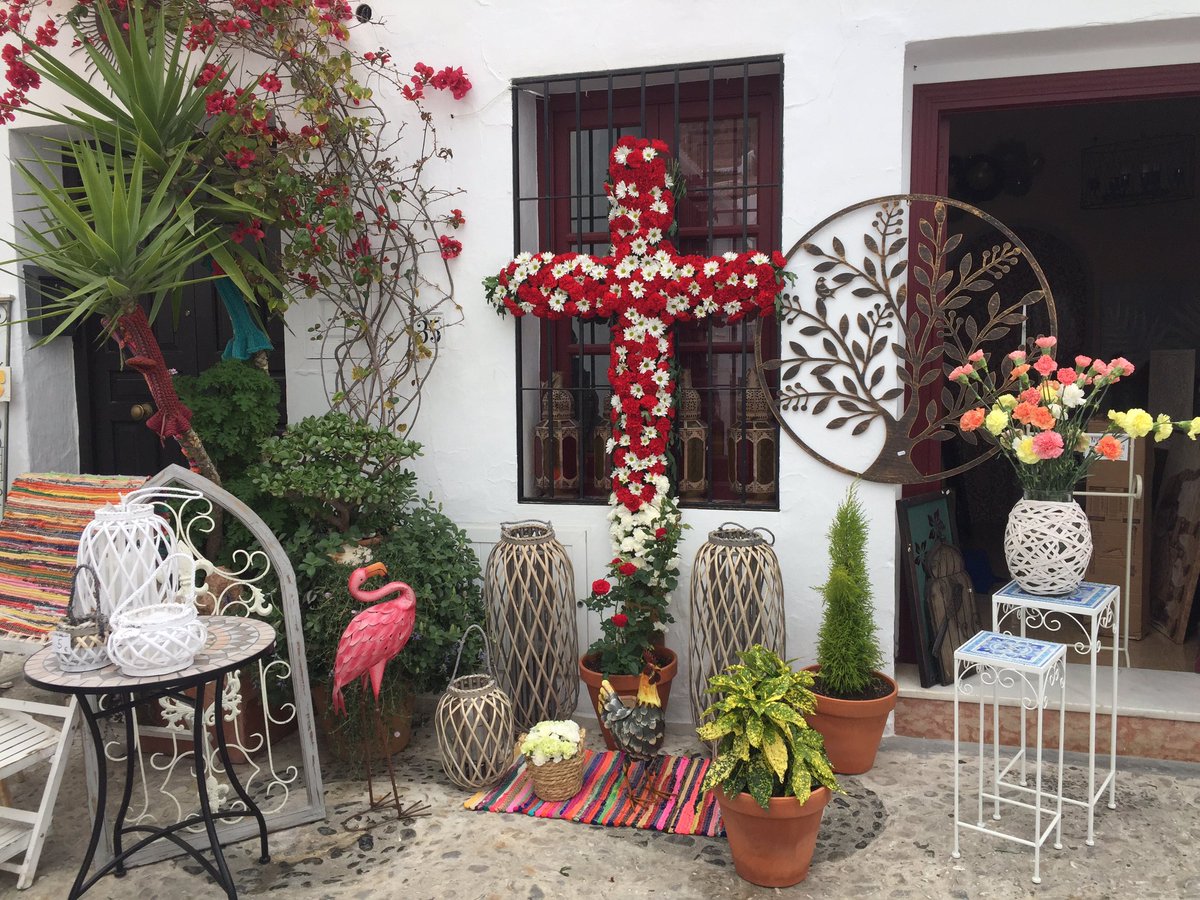 Anywhere in Nerja is a great place to be. Town centre apartments though, they are great for people who just like to stroll around, rather than drive.
Also, being in the very centre gives you pride of place when local events are happening. In May, for instance, there are always communions and confirmations at the church of El Salvador. These can often be grand affairs.
Other such events, in May, for instance, are the May Crosses.
Nerja Town Centre accommodation, May treats
May Crosses on May 3rd 2019, in the central squares of the town, the altars are adorned with flowers. There are music and traditional folk dancing in addition to tasting all kinds of food seasoned with the typical molasses.
Pilgrimage of San Isidro, May 15th. San Isidro, the patron saint of farmers, is celebrated in all municipalities of the Costa del Sol.
From the Balcon de Europa starts a pilgrimage bringing the saint up to the Caves of Nerja. This is followed by horses and carriages.
It is the largest popular procession of the Axarquia. Thus people come dressed in traditional Andalucian costumes and there is food, drink, dancing and singing until late at night.
Isidoro the Farm Labourer, also known as Isidore the Farmer. He was a Spanish farmworker known for his piety toward the poor and animals. Isidro is the Catholic patron saint of farmers and of Madrid, and of La Ceiba, Honduras. The feast of San Isidro is celebrated on May 15th each year.
Again, there is always something to see and do. Join in the Fiesta and enjoy your stay in your Nerja town centre apartment.
There is an excellent website called 'Explore Nerja' which gives you all the information on the San Isidro festivities.
Check out availability for town centre accommodation in Nerja from the main Nerja Beach Holidays Website.