Stuffed Piquillo Peppers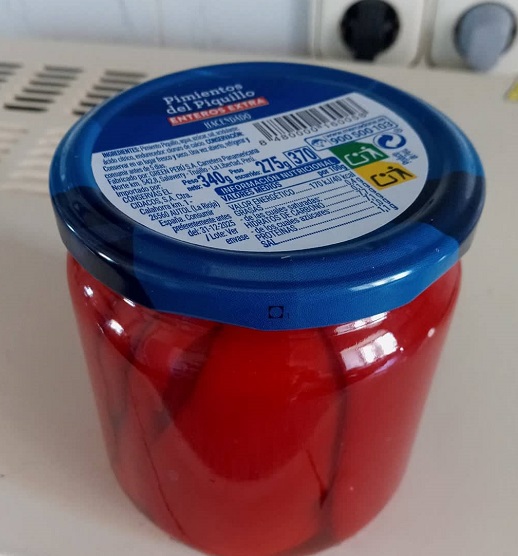 This is a fantastic dish, as a tapa, side dish or even a main course. Piquillo  Peppers can be stuffed with meat, fish, rice, potato or a mixture of the lot. There is no end to the variations, however; there are some standard piquillo pepper dishes that you will find everywhere in Spain, not just in Nerja.
Piquillo Peppers stuffed with cod and potato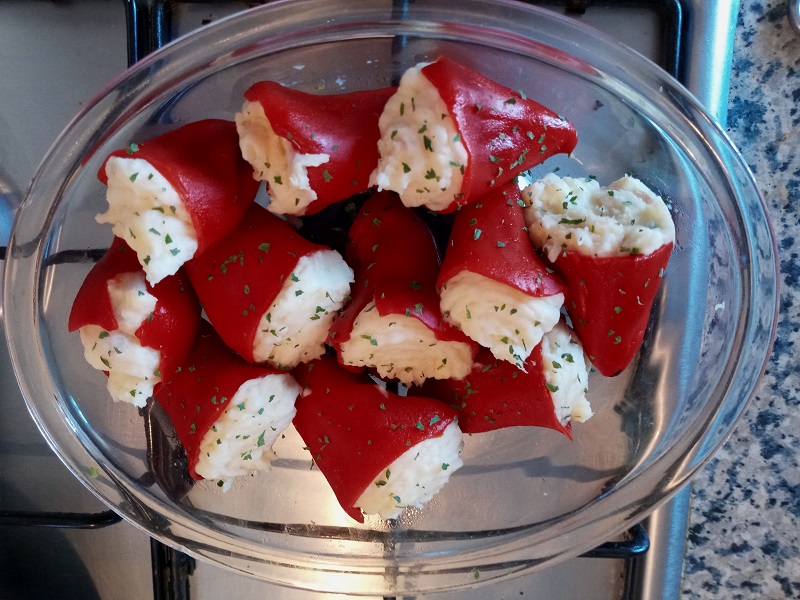 My particular favourite variation is cod mixed with mashed potato and chives stuffed into the peppers.
Method
This really is the most simple of dishes. There are few ingredients and not a lot of preperation. The ammount of peppers you need depends on how many are going to partake in this little delightful dish.
The best bet is to use all of the peppers.
Remove the peppers from the bottle and rinse under a cold tap. Pat them dry and check for any that are split, these are great for a sauce.
Boil a pan of potatoes and then mash them with butter and milk. You can then add chives or whatever herbs or spices you prefer. Add salt and pepper to taste.
When the potatoes are cooled, push them into a pastry / piping bag. (If you don't have one, no worries, simply cut off the bottom corner of a plastic freezer bag, put the contents in and it works just as well)
Squeeze the potatoes into the peppers. Thats it!
You can reheat them in the microwave for 2 minutes, eat them cold or even freeze them for another day. In the picture above, I used fresh parsley.
These piquillo peppers are great as a tapa, side dish or, a main course. They are very adaptable: you can stuff them with anything. Let me know how you get on with yours. A photo would be greatly recieved.
So, when you visit us at Nerja Beach Holidays, you will have your first tapas dish to look for.