Amber alert for high temperatures in Malaga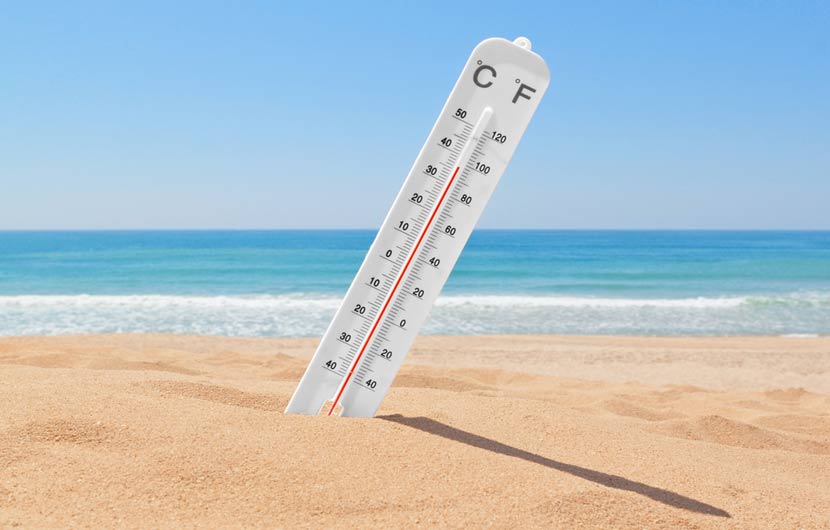 After a brief period of relief from the heat, high temperatures are expected to return to Malaga province. Aemet, the state Met Office, has issued a yellow warning for the Antequera area on the last day of July, with maximum temperatures reaching 38°C between 1 pm and 9 pm. This sets the stage for a challenging week ahead, with the weather playing a significant role once again.
Looking ahead, Aemet has issued an amber warning for Tuesday in Malaga City, the western strip of the Costa del Sol, and the Valle del Guadalhorce, where temperatures are expected to soar to 40°C between 1 pm and 9 pm.
Weather expert José Luis Escudero has predicted the arrival of the hot "terral" wind on August 1st, affecting the usual areas of the province, including Malaga city and the Axarquia. Rincón de la Victoria may also experience the terral during the day on Thursday. However, temperatures on Thursday are not expected to be as high as the previous days.
The weather in Malaga is hot! hot! hot!
In Malaga city, Aemet forecasts a scorching 40°C and a very high minimum overnight temperature of 25 degrees. Meanwhile, in the Ronda and Antequera areas, maximum temperatures are not anticipated to be as extreme as before.
Escudero also warns of strong westerly gusts along the coast of Malaga and the Alboran Sea, likely leading to the activation of a yellow warning for coastal phenomena in the provinces of Malaga, Granada, and Almeria. Additionally, the seawater temperature on Thursday is expected to be around 18 degrees.
In Malaga City, Aemet predicts wind gusts of 20 kilometres per hour, adding to the weather complexities of the upcoming week.
Needless to say, people need to remember to drink plenty of water and stay out of the sun at the hottest times of the day.
You can check the weather here Aemet.