One of the great tourist attractions, not just in Nerja but, along the Costa del Sol, Spain – The Church of El Salvador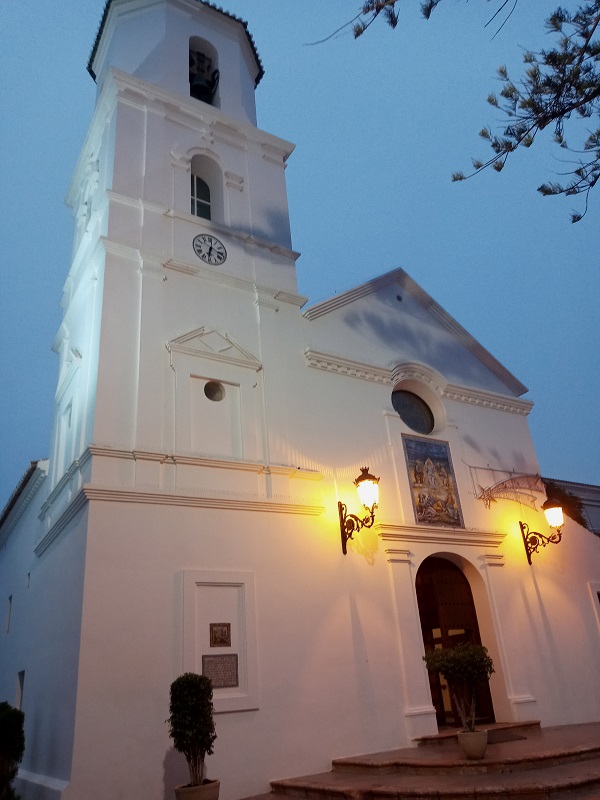 About the Church of El Salvador, Nerja
The Church of El Salvador (The Saviour) was built in the Andalusian Baroque and Mudêjar styles in the 16th century (1505). Then enlarged in the 19th century. It has undergone a number of overhauls, notably in 1997. The highlight of the exterior is the square tower with its perpendicular belfry. Inside, it features three spacious, well-lit naves. The centre nave is crowned by a wooden vault while its lateral counterparts have arris and Roman vaults.
This is definately on your list of 'must see' attractions when you rent your Nerja villa or apartment. I haven't put up any interior photographs because I want you to see it with your own eyes. It really is a fantastic building with amazing decor and artifacts.
More Information
El Salvador church in Nerja.
The church  located between Plaza Cavana and the
Paseo del Balcón de Europa.
Very close to the descent to the Salón beach and next to a large tree called the Cerote tree by the people of Nerja.
It is worth noting inside the mural dedicated to the Incarnation, by Francisco Hernández and the Bronze Christ, the work of Aurelio Teno. 
It is one of the few temples with representations of the three Archangels (San Miguel is the patron saint of Nerja).
There is a lot more information; including opening times and services, from the Tourism Nerja page. 
You will also find information, links and photographs of all the Nerja tourist attractions and, places of interest. This is a fantastic website that will help you to plan your Nerja holiday.
Make sure to bookmark it for future reference.