Top tip from the Costa del Sol's new King of the Espeto: "The secret is to cook them with love"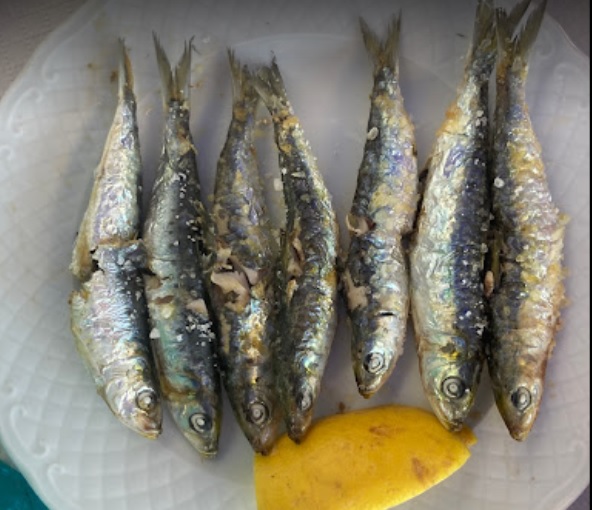 The chiringuitos that made it through to the final were La Batea Churrianera, Narval Marisquería and Restaurante Las Acacias, all from Malaga city, Chiringuito Royal Beach in Mijas and Marina Playa in Rincón de la Victoria
No dish is identified as closely with the Costa del Sol as the 'espeto de sardinas' – sardines cooked on canes over an open fire on the beach – which has become famous worldwide.
And Malaga now has a new Espeto King, following the recent gastronomic route organised by SUR, sponsored by Turismo Andaluz and Sabor a Malaga, in collaboration with the Chiringuitos Association of the Costa del Sol and Cruzcampo.
On Tuesday, the final of a competition to find the best 'espetero' took place, and the representatives of five beach restaurants were charged with cooking an espeto their way for the judging panel led by SUR's food critic Enrique Bellver to try. Read more
Espetero
A person using the espetar method of cooking. This involves driving fish/meat, skewered on bamboo, into mounds of sand close to very hot charcoal fires to cook it.
Chringuitos
A Chiringuito is a small enterprise, usually a bar, selling mainly drinks and tapas, and sometimes meals, in a more or less provisional building, often on a beach or loose surface where a more permanent structure may be inviable.
Although there are large restaurants to be found on many beaches, such as Burriana Beach in Nerja. La Barca and Ayo's to name just two. Sometimes also referred to as a Merendero (although, strictly speaking, a Merendero is a place in the open air where people gather to eat. Usually, bringing their furniture, food and drink)
Espeto de Sardinas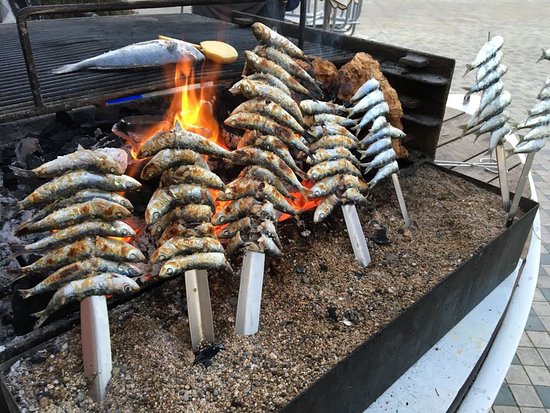 The verb espetar means "to skewer." Normally, on the beaches of Nerja and other places, this will be fish; sardines usually. The fishes are impaled on a bamboo skewer (nowadays, some chiringuitos will use metal skewers) and placed close to a large, very hot, charcoal-burning fire. They are dressed with rock salt and are delicious.
Meat and other types of food are also cooked in this manner, although fish and sardines are the norms.
When you come and stay in the Nerja Beach Holidays villas, apartments or townhouses, make sure to visit the chiringuitos. The fish is fresh from the Mediterranian and off the skewer straight onto your plate.