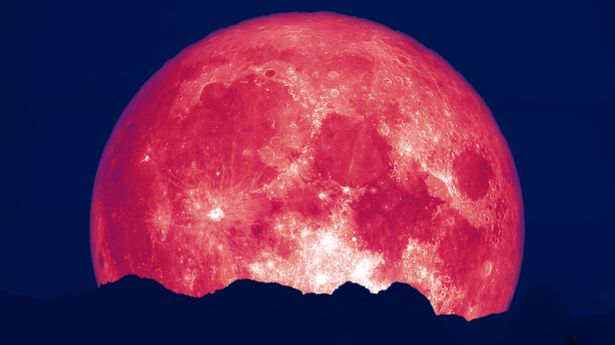 It is the aim of this blog to bring you news stories, happy stories, Spanish food recipes, what's on in Nerja and all sorts of other items which we hope you will find interesting, amusing or helpful. Our primary source for news is the Sur in English.
'The Sur' as we ex-pats call it, is a free newspaper for the south of Spain. This is a great source of information, both locally and nationally.
The Olive Press is another great read; it is free as well.
"A campaigning, community newspaper, the Olive Press launched in 2006 and represents the huge and growing expatriate community in Spain – with over 100,000 printed copies monthly, 50,000 visitors a day online we have an estimated readership of more than 500,000 people a month
We hope you will visit both of these online newspapers and, of course, keep coming back to see what we also have to offer. For now, enjoy this article from the Sur about tonights Strawberry Supermoon that will be visible with the naked eye. If you manage to get a decent photo, let's see it.
How and when to see the Strawberry Supermoon
Strawberry supermoon 2022: when is the best time to see it today, Tuesday 14 June?
The full moon will appear bigger and brighter than usual, but don't expect it to be pink: the name has nothing to do with its colour
Tonight, Tuesday 14 June, the moon will be looking bigger and brighter than usual thanks to an astronomical phenomenon known as 'strawberry supermoon'. The term was adopted by astrologer Richard Nolle in 1979, and it occurs when a full moon or new moon passes through its point of orbit closest to the Earth, which is known as its perigee. It can appear 14% bigger than usual and 30% brighter. Tonight, the moon will be just over 357,000 kilometres away. See more of this story from the Sur in English website.