Malaga Christmas Lights are a Great Annual Attraction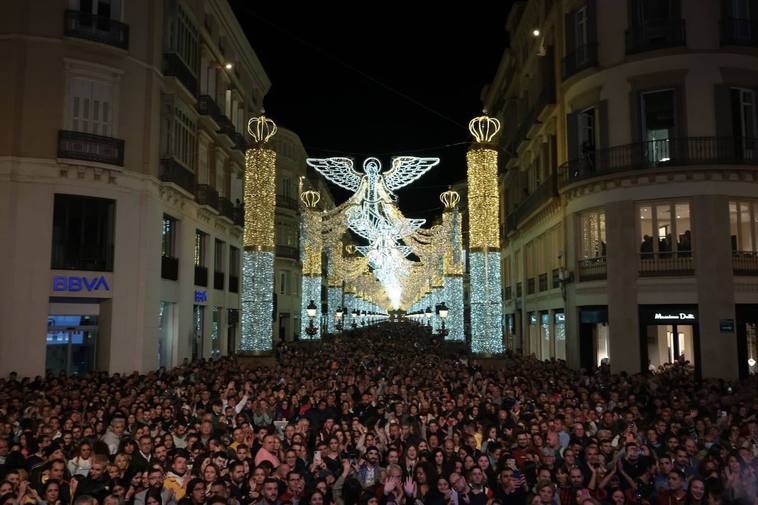 Please mark your diary for an important date: Malaga's renowned Christmas lights will illuminate the city this year on the following date.
Ximenez Iluminación has already commenced the installation of wiring for the spectacular festive display, a cherished tradition that draws tens of thousands of visitors to the city annually.
The countdown has begun for Friday, November 24th, the day when Malaga City will illuminate its famous Christmas lights.
This week, the electrical company Ximenez Iluminación initiated the wiring process throughout the city, marking the initial phase of the installation of lights that entice tens of thousands of visitors and shoppers to Malaga each year.
While the primary lighting on Calle Larios, the most captivating of all displays, will remain consistent with last year's setup, Councillor Teresa Porras assures that the city will unveil entirely new lighting in various areas. Although preliminary preparations are underway, the first bulbs will not be installed until early November.
One notable change for this year is the introduction of a Christmas light show in the Botanical-Historical Garden La Concepción, with Contrarider taking the lead in this exciting addition.
If you don't fancy getting to see the Malaga Christmas Lights; don't worry, Nerja has its own wonderful lights display.
If you are booking your self-catering accommodation in Nerja for December 2023 or January 2024, please do so as soon as possible as this is a very popular time of the year to be in Spain and, Nerja especially.