A Place in the Sun TV Series Featuring Nerja Properties, Costa del Sol, Spain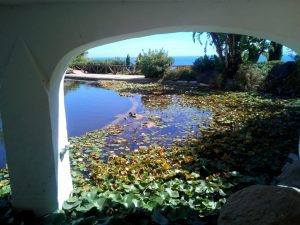 What is 'A Place in the Sun'
Well, there is the film, featuring Montgomery Clift and Liz Taylor (Based upon the true story of Chester Gillette, who murdered his pregnant girlfriend in 1906. He was tried, convicted, and executed in 1908. The ghost of the victim, Grace Brown, is said to haunt Big Moose Lake where she drowned, in the Adirondacks in upstate New York)
Then there is the song by Stevie Wonder: "A Place in the Sun" is a 1966 soul single by American and Motown musician Stevie Wonder. Written by Ronald Miller and Bryan Wells, it was one of Wonder's first songs to contain social commentary.
The term 'A place in the sun refers to a desirable location or situation.
Then there is the Channel 4 TV series. This is a programme that seeks to find the ideal property for house-hunters in far-flung and exotic places. Mainly they feature Spain and the Mediterranean countries.
The TV Series
House hunters Jo and DP are searching for a holiday home in Nerja on Spain's ever-popular Costa del Sol. They're looking for a place they can escape to in the winter and rent out in the summer to support them in their retirement. Tasked with finding them the perfect property is Ben Hillman, who shows them five fantastic options – but will any of them be the dream place for Jo and DP?
About the area of Nerja
A majority of people arriving at the 'gateway to the Costa del Sol', Malaga airport, head West towards Marbella, but if you travel an hour to the East up the A7, you arrive at Nerja. The beaches here are arguable just as stunning.
While there are fewer tourists and a little less glitz and glam, this town has a beautifully traditional charm with its coddled streets filled with authentic tapas bars, restaurants and coffee shops.
Surrounding Nerja are a few more great locations, like the tourist town of Torrox Costa with its brilliant promenade, and Almunecar, popular with Spanish tourists and renowned for its fabulous food.
If this is the type of program you like, then here is the link to the Nerja episode shown on Monday 4th of July 2022.
You can also find lots on their Facebook page.
If you are thinking of buying a Nerja property, why not stay with Nerja Beach Holidays while you do your house-hunting. Mix business with pleasure, so to speak.