Temperatures are on the rise again, with a forecast of 37ºC in Malaga province and possible Saharan dust in places
Warnings for sweltering heat, rough seas or storms are in place in seven Spanish provinces on this first Monday in July
I know I shouldn't moan, after all, there are places across Europe that are not having the best of summers. However; there is hot weather and, there is very hot weather. Not just that, but, the dreaded Sahara Sand may show up again.
Ok, the '
Calima
' as this sand is called, is not as bad if it's not mixed with rain. It just covers everywhere with fine, reddish dust. If it is mixed with rain, then, we have mud on our hands.
Most places in Andalucia are still clearing up the last lot of Calima, we don't want any more.
Back to the Weather
According to whatever weather app you have on your phone, the next week or so is going to be 31ºC MINIMUM!!!
It is going to be a bit of a mixed bag. Places like Malaga should be around the 30ºC mark, whilst Rhonda will get 34ºC.
The hottest temperatures will be in Antequera, where the State weather agency Aemet is forecasting a high of 37ºC. Check this story from the Sur in English.
Antequera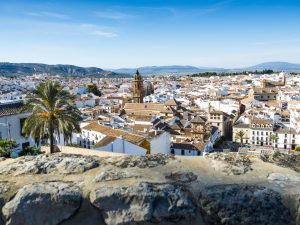 Antequera is a city in Andalusia, southern Spain. It's known for its ancient burial mounds, including the Dolmen de Menga, Dolmen de Viera and Tholos de El Romeral.
The Alcazaba of Antequera is a centuries-old Moorish fortress. The vast nature preserve of Torcal de Antequera has dramatic limestone tower rock formations. Overlooking the town, Peña de los Enamorados is a distinctive, face-shaped mountain. (Cheers Google)
Antequera is a cracking place to visit; I should know, I live quite close to there. However; the older parts of Antequera are high buildings, narrow streets and it gets hot at any given time from May to September. So, 37ºC with no real wind will turn the place into an oven.
When you come and stay at one of the Nerja Beach Holidays villas or apartments, visit Antequera. By car you are talking 1 hour 15 minutes (103 Klm) but, if you don't want to drive, there are buses from Nerja to Antequera.