Nerja Holidays are great, although you would be surprised what you will find inland of the Costa del sol
Nerja Holidays – Try Inland of Malaga
One of the great advantages of renting a self-catering villa or apartment is freedom. That's correct; freedom. By that I mean you are not tied to hotel or resort itineraries. You are free to come and go as you please.
Nerja itself has lots to offer the tourist. If you fancy discovering what lies beyond the Costa del Sol, then, head inland and north.
There are many small and large villages and rural communities to visit. Some towns and cities are a 'must see'.
Antequera is one such place but, I'll do a separate blog posting  on Antequera as there is so much to pack in.
There is one village I would recommend you to visit; Villanueva del Trabuco.
Villanueva del Trabuco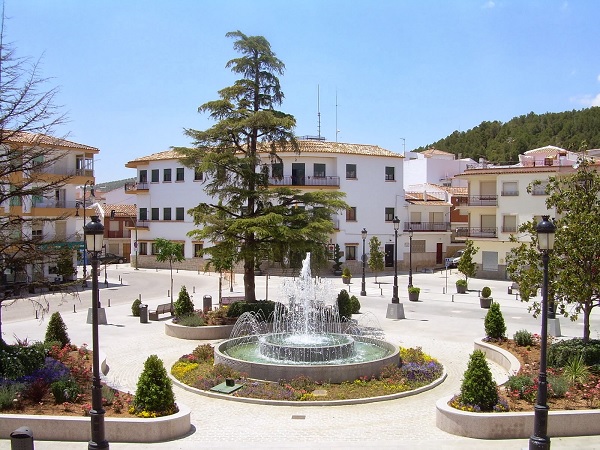 Villanueva del Trabuco is a town and municipality in the province of Málaga, part of the autonomous community of Andalucia in southern Spain. It is situated in the northeast of the province. Villanueva del Trabuco is located in the comarca of Nororma.
Nororma, a group of towns and landscapes where tradition, culture and fun go hand in hand.
What is there for the tourist in Villanueva del Trabuco?
Not a lot. Trabuco is a pueblo blanco (white village) which is located north- west of Nerja, about an hour drive. The town itself is not particularly large. You can walk from one end to the other in ten minutes.
Although bereft of tourist sights, Trabuco is a great place to stop off and sample traditional Andalucian food and drink . There are plenty of good bars and restaurantes. Tapas are generally free with a drink (how's that for temptation?)
There is a delightful church just of the main plaza (I cant call it the main square as it is actually Tobelerone shaped). The church of Nuestra Señora de los Delores.
The main attraction for this part of Malaga is the area itself. Tucked in behind the Sierra Gorda and San Jorge mountains and south of the Antequera plain, Trabuco is an outdoor paradise.
Not far from Trabuco is the main attraction, Fuente de los Cien Caños (Fountain of 100 pipes). This is a man-made feature but very interesting nonetheless.
Olive groves and wheat fields are mixed with fields of asparagus and all manner of fruit trees. This is a great place to walking or hiking. There are few fences to speak of and then, they are mainly to safeguard the animals.
Biking of all types is common here as is camping. Birdwatching here is at its finest. There are Eagles, Hoopoe Birds, Hawkes and many other wild and wonderful species. Check out this website What to do in Villanueva del Trabuco.
There is a complete list of fairs and fiestas. Easter and September being the main events.
Trabuco ExPats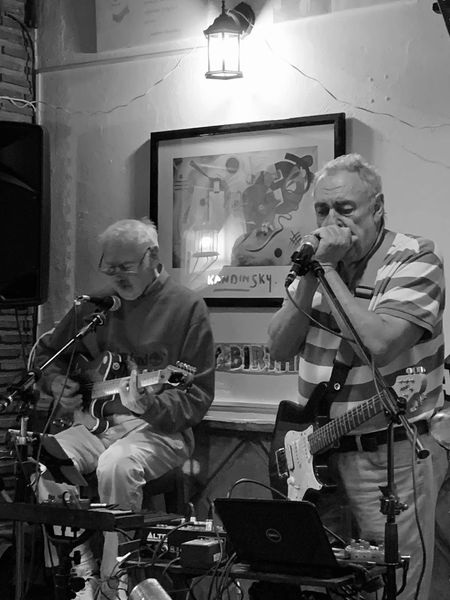 Just like many parts of Spain, Villanueva del Trabuco has it's own expatriate community. Although not as numerous as pre-Brexit, there are still a few of us knocking about. Many live in the campo or 'countryside' around the town.
Expats make up to 5.5% of the population of just over 5,300 inhabitants (Circa 2019) See more demigraphics.
As with all expatriate communities, they do like their fish 'n' chips and Sunday lunches, as well as a good chin-wag.
One focal point for the UK expat community is a recently opened bar / Restaurante just opposite the newly built indoor fish / meat market.
Bar Tacones is a great place to stop off if you are visiting Trabuco.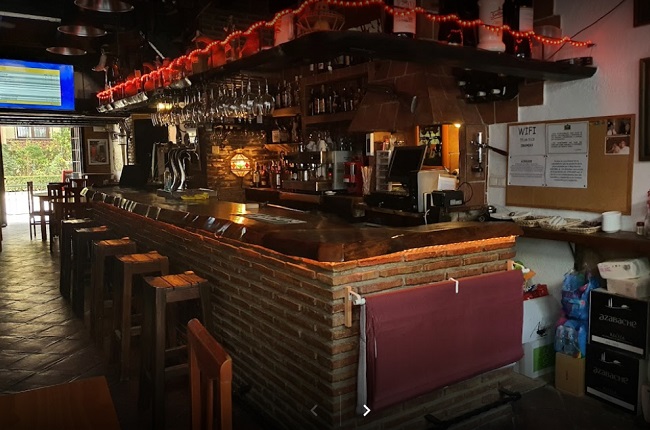 Darren and Sass, the people who run Tacones have a great menu as well as a pick-up takeaway facility just in case you don't fancy cooking for yourself. Tapas are also served.
There is often entertainment on: Bingo, Quiz Nights, music events and such like. The food is good, the prices are fair and I would recommend you stop in and say hello. Check out their Facebook page.
You can also contact them:
Tel:+34 951-566-030
Email: darrentacones@gmail.com
So, enjoy your Nerja holidays in the Nerja Beach Holidays apratments but, please, take time to visit the other great loacations close by.