Two dishes from two different countries
I have a long-standing love affair with cooking. I would rather spend hours in the kitchen than making eggs and chips. Beans on toast? It would be a cold day in hell before I would make something so simple.
There are two dishes that I have made on a regular basis; one is Italian, and the other, is Spanish. They are, however, very similar in preparation. The ingredients are also very similar.
I first tried Rabo de Toro way back in the late nineties. We were staying in the Reina Cristiana Hotel in Algeciras and took a trip to Ronda. We had seen a travel programme that named a restaurant that was right next to the Puente Nuevo, the iconic bridge made famous in the Hemingway novel For Whom the Bell Tolls. This restaurant was reputed to serve the best Rabo de Toro in Spain. It was a well-earned reputation.
The Ossobuco; I saw this dish on the TV some years ago and was very impressed. It really is very similar to the Rabo.
Ossobuco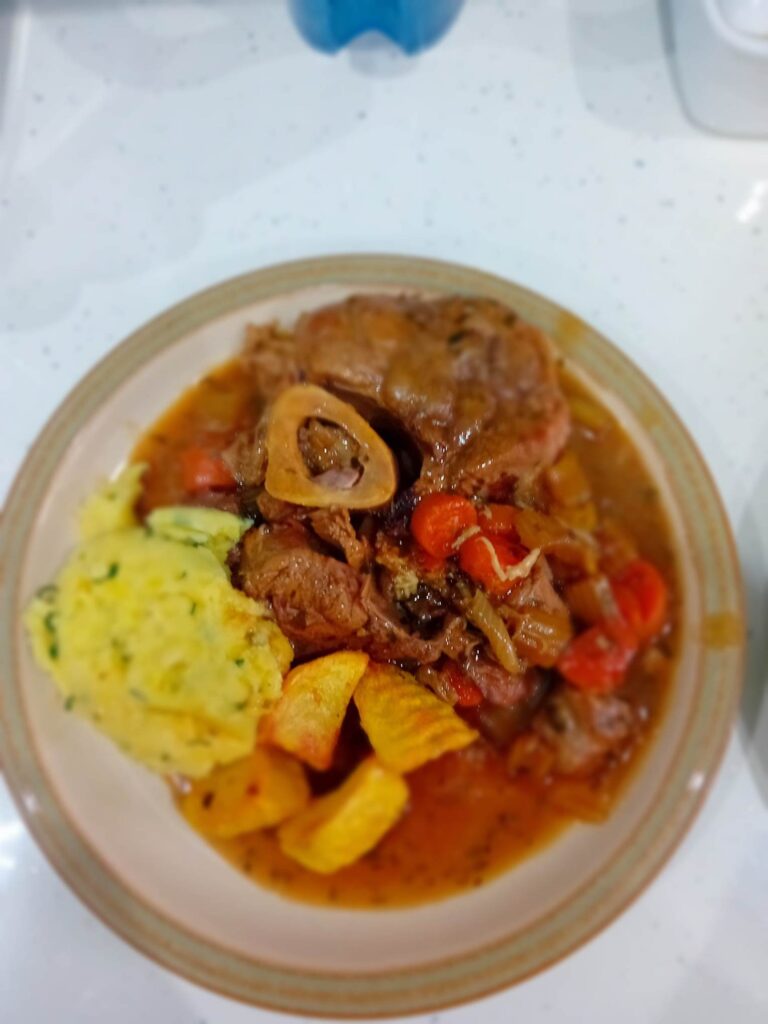 Ossobuco is a traditional Italian dish that consists of braised shanks cooked with vegetables, white wine, and broth. The name "Ossobuco" translates to "bone with a hole" in Italian, referring to the marrow-filled bone in the centre of the veal shank.
The dish is typically prepared by searing the veal shanks to develop a rich caramelized flavour and then simmering them in a mixture of vegetables such as onions, carrots, celery, and garlic. White wine and broth are added to create a flavorful braising liquid. The dish is often seasoned with herbs such as bay leaves, thyme, and rosemary. Ossobuco recipe BBC
Rabo de Toro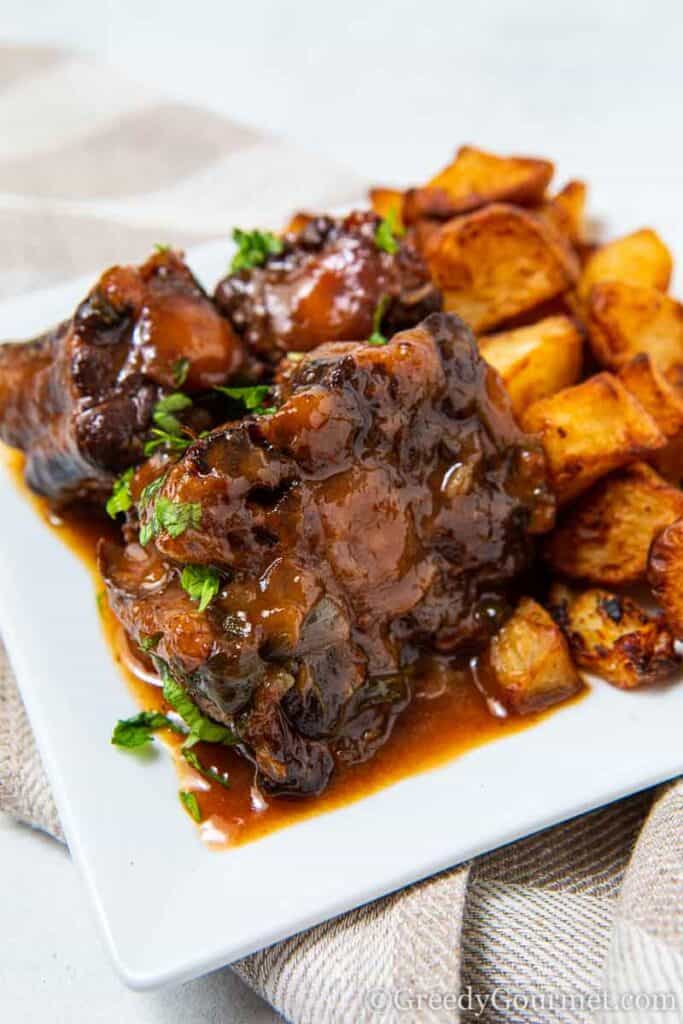 Rabo de toro is a traditional Spanish dish that translates to "bull's tail" in English. It is a hearty stew made from braised oxtail, typically cooked with vegetables, wine, and various spices. The dish has its roots in Andalusian cuisine and is particularly popular in the southern region of Spain, especially in cities like Cordoba and Seville. See the recipe by Michelle Minnaar.
I have eaten Rabo de Toro in Nerja if my memory serves me well, It was in Restaurante El Niño, which was many years ago long before they relocated to Burriana Beach.
On a trip to Sevilla, we had Rabo de Toro as a tapas, served wrapped inside the crusty pastry, rather like a Spring Roll. It was very good.
The Ossobuco is a bit harder to come by, even the butcher in our village has to send off for it; after all, it's not a traditional Spanish cut of meat. I've never eaten it in any restaurant, or, I don't recall doing so.
It would be interesting to know if there are any eateries in Nerja that actually do serve Ossobuco.
Which is best; Ossobuco or Rabo?
These are two great dishes that people should try, either at home or in a good restaurant. Cooking them isn't difficult but they do take a good 3 or 4 hours of slow cooking to get them right.
I would, given the choice, go for the Ossobuco and you have just one bone to contend with and there is plenty of meat.
I'm sure you might not agree.