My favourite Spanish food – Paella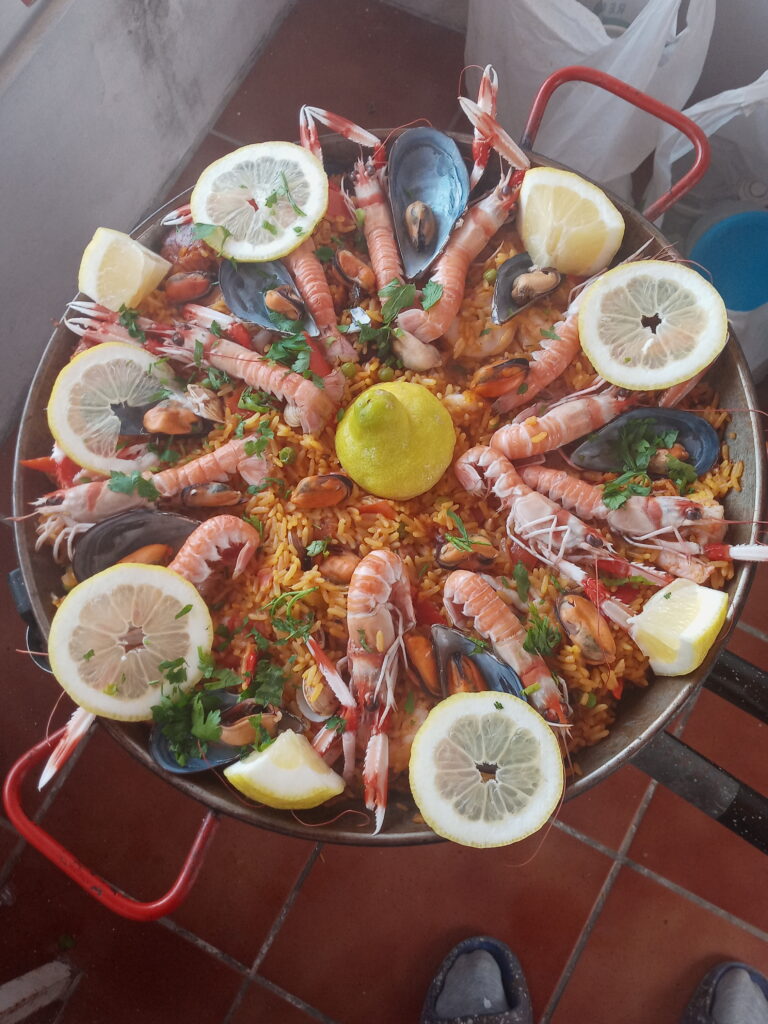 What is Paella?
Paella refers to a traditional Spanish dish typically cooked in a wide, shallow pan called a "paellera" or "paella pan." The pan is an essential part of the cooking process and helps to achieve the characteristic flavours and textures of paella. It is designed to have a large surface area, allowing the rice to cook evenly and develop a crispy layer at the bottom known as "socarrat." So, while paella is a dish, a paella pan is specifically used for cooking it.
There are countless variations on the paella theme; on the coast, you may find a lot of fish-based dishes, while inland, rabbit and chicken often appear.
Just last week, I cooked a favourite for my family who was visiting Nerja and staying with Nerja Beach Holidays. I cooked the paella using just crustaceans, such as Dublin Bay prawns, large Tiger prawns and assorted shellfish.
I've written about this most "Spanish" of dishes on many occasions, this just happens to be the latest variation.
Ayo on Burriana Beach in Nerja
One of the most famous and successful paellas can be found in a chiringuito on Burriana Beach in Nerja; Ayo's.
This beachside restaurant has been the subject of many travel and food programmes. Ayo's has been everpresent on Burriana Beach for more than 50 years.
Check out this Youtube video and see Ayo at work, making a fantastic paella. If you are lucky enough to visit Nerja, make sure to check out the Chiringuitos, they are exceptionally good and serve great Spanish food.
I hope you really enjoy yourself.