Which is (or was) the very best restaurant in Nerja?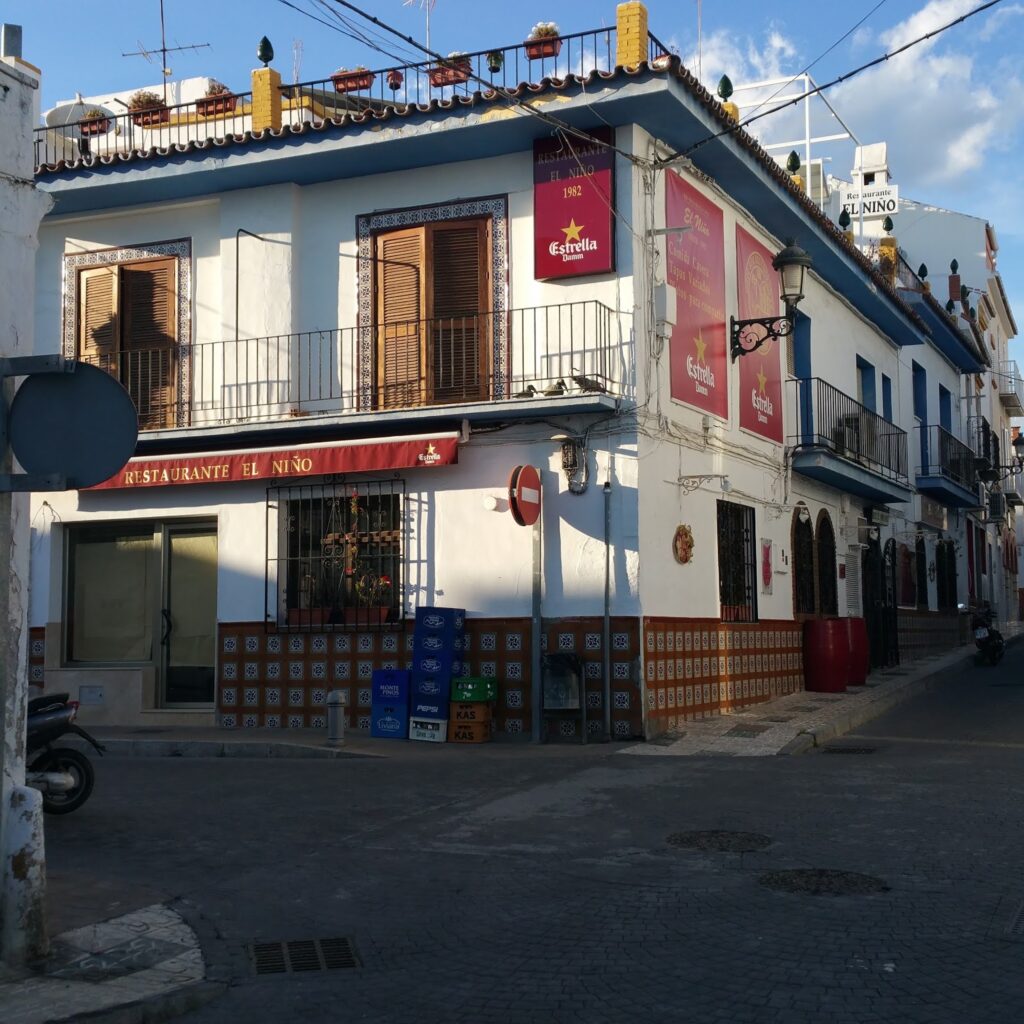 I was out walking this morning (as you do) and in the quiet of the Malaga countryside, a thought occurred to me; don't ask why, but, I wondered which, was, the best restaurant that I ever used in Nerja.
To give you some idea of what I was thinking; the first time I visited Nerja was in March 1995. Nerja was very different then. We stayed in the hotel Balcòn de Europa. This excellent hotel is situated at the end of the Balcòn de Europa (who would have guessed?). Two wonderful weeks thanks to watching the travel show "Wish You Were Here?" with Judith Chalmers.
It's mainly thanks to that programme that Nerja has become the attraction it is today (some might say she ruined Nerja, others would disagree).
El Nino Restaurant
We set out to try everything we had seen on the TV; Nerja Caves, Frigiliana, Balcòn de Europa, the beaches and, of course, the tapas bars and restaurants. The Nerja Caves were impressive, as was the church of El Salvador, Frigiliana and the Malaga wine remain fresh in the memory.
The restaurant that stuck out for us was El Niño.
This restaurant was a recommendation from one of the locals. We wanted to try something truly traditional and we were assured that El Niño was the place to go to. The original restaurant was on the corner of Calle Almirante Ferrandiz 83, it has since relocated to Burriana Beach as Restaurante El Niño Lounge Bar.
The original place was a wonderful place, the walls were decorated with all sorts of Andalucia paraphernalia, such as farm and kitchen tools, pots, pans and more. The place was beautifully clean with pristine white tablecloths. The bar, although not particularly big, had display units that had tapas trays and live crab and lobster, these featured on the menu. There was also a brilliant choice of wines and the menu was excellent.
The service was excellent; I believe the owner could speak six or more languages. He spoke to us in English and I did hear him chattering away in German as well.
How can you compare a Spanish restaurant in Nerja to any other cuisine?
While it is true that a Spanish restaurant I inherently different to a Chinese, Indian or Italian restaurant, you can judge them on service, quality of food and the general running of the places. The food is of course different, but the standards of quality and service are distinguishable.
For us, the original El Niño at Calle Almirante Ferrandiz 83 was by far the best place to eat in Nerja. There are some fantastic photos of the original restaurant on TripAdvisor.com
These days, there are a lot more restaurants in Nerja than there were in 1995, certainly there is a lot more diversity.
These days, you are likely to find us in El Redondo (The Round Bar) eating tapas. After 22 years of living in Andalucia, we have munched our way through pretty much everything. The Nerja Chiringuitos are also places we like to eat in.
Everyone will have a favourite place to eat in Nerja, it wouldn't be so if we all liked the same thing.
Hopefully, if you are staying with Nerja Beach Holidays in one of their great apartments, villas or townhouses, you'll get to try the food out for yourselves.