One Bedroom Self-Catering Apartments for Rent in Nerja
Self-catering apartments and holiday villas are the best way to enjoy a Nerja holiday. Staying in hotels and all-inclusive resorts is fine. But, if you want the freedom to move around; self-catering accommodation is the best bet.
Being tied to hotels or resorts' itineraries can be a bind. Nobody likes the idea of having paid for an all-inclusive break, only to pay for meals outside of the resort. After all, people are inquisitive, they like to explore the area, town, or city they are staying in.
Other people, like to go farther afield. This is where the self-catering option is best. You are free to come and go as you please. You decide where and when to eat, and what entertainment to see.
One Bedroom Self-Catering Apartments
Nerja Beach Holidays has a great range of apartments, villas, and townhouses in and around Nerja on the Costa del Sol. On the main website, you will find something for everyone.
If it's the beach you prefer, then look no further than the apartments behind Burriana Beach. These have fantastic views of the Mediterranean and Burriana Beach.
If it is the town centre you want, no problem, they have you covered.
Holiday Rental in Nerja: Apartment Capistrano Playa 411 Close To The Beach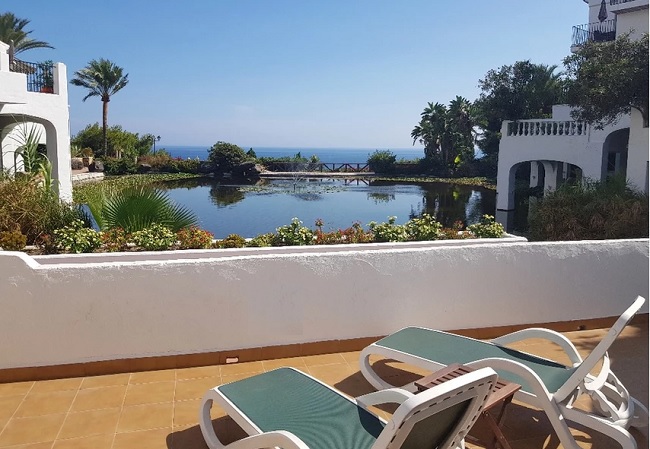 Description
Situated on the Capistrano Playa complex this tastefully modernized one-bedroom apartment is ideal for those wanting easy access to beaches and restaurants.
The apartment is on the lower level of the complex overlooking the famous Capistrano Playa lagoon with views out to the nearby Burriana Beach.
The apartment offers an open plan living area with very comfortable leather sofas (one being a sofa bed which sleeps 2), an air conditioning unit with heating, a TV with international channels, a DVD player, a dining table with seating for 4 and a fully fitted kitchen with all the appliances needed for your self-catering holiday.
Capistrano Playa 411 -see more.
Holiday Rental in Nerja: Apartment Gran Plaza 4. A great apartment right in the heart of Nerja town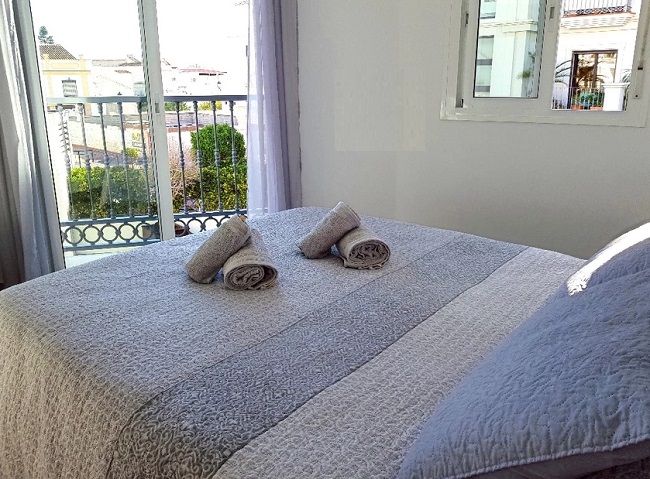 This modern 1 bedroom apartment is located on the first floor of a newly built apartment block right in the heart of Nerja within only a few minutes' walk to the famous Balcon de Europa.
​As you walk into the apartment, you will find the kitchen with an open space dining area leading to the living room. There is free WiFi and a TV with international channels.
​The master bedroom has a double bed and storage area. The sofa bed can accommodate 2 people.
There are plenty more self-catering apartments, villas, and townhouses to see. If you need help, you can always contact Nerja Beach Holidays.