A Nice Break in Sunny Nerja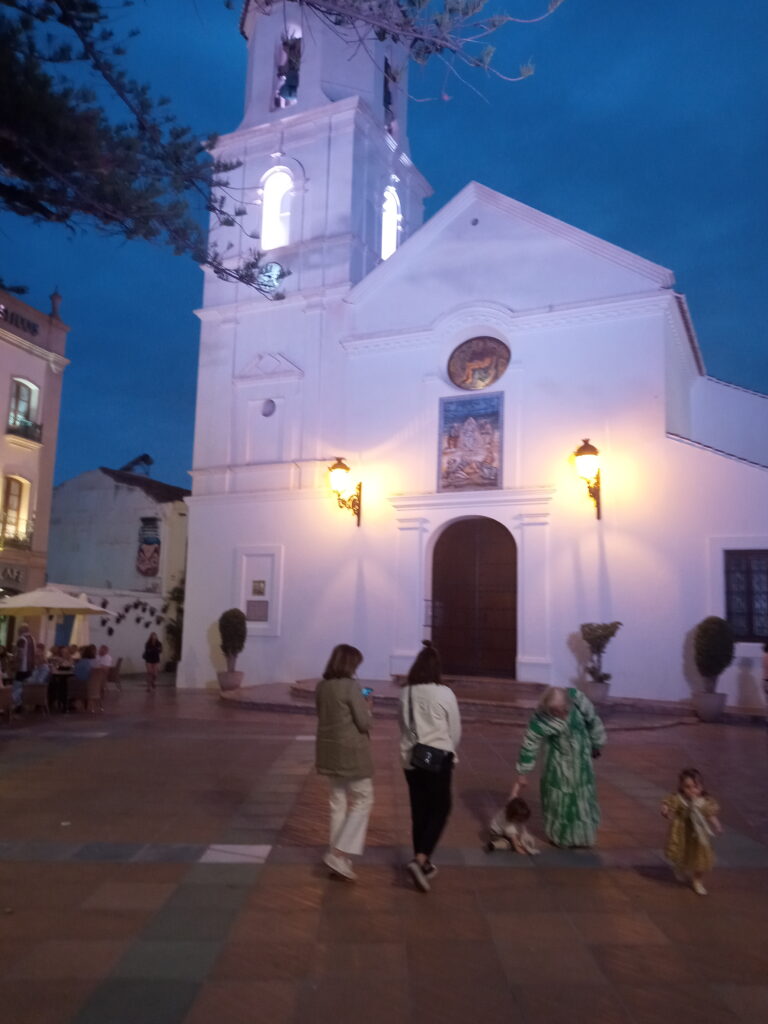 It has been a strange year, here in Spain. Normally, the rains arrive in September and then again at the start of the year. This year, we had a drought.
The reservoir at Viñuela, north of Malaga city, was down to just 10% capacity. The crops suffered, including the olives. Normally the wheat fields would be fully grown with thousands of blood-red poppies mixed in. This year, the harvest was taken in, in the middle of May. It was looking grim!
Here comes the rain again
It was a record-breaking January, and February for sunny days with high temperatures. In some cases, we were getting 35ºC! Still no chance of a downpour. We had a few days of rain but, nothing substantial. From March 7th until about May 21st it was as dry as a bone.
Just when we thought we would no more rain until September, the rain arrived. Just in time for our friends to visit Nerja for a couple of weeks. You really couldn't make this up.
Nerja Break
Our friend from Ulster was coming to Nerja, as were members of my family. We had planned a holiday in Nerja for some time. My family stayed with Nerja Beach Holidays, in a lovely apartment close to Nerja Parador. As you would expect, the accommodation was excellent and, in a fantastic location, close to all the Nerja attractions, such as the Balcòn de Europa, Burriana Beach, Nerja Caves and the best bars, shops and restaurants.
Our friend, Tom, stayed at the Plaza de España which is located behind the Nerja Town hall, so, he wasn't far from us and smack-bang in the centre of Nerja, a short walk to the church of El Salvador and Tutti Frutti square.
Chinese Meal in Nerja
As we live north of Nerja, about 1 hour, there are no Chinese restaurants close by, we would have to drive half an hour to the nearest restaurant, which is in
Antequera
. So, any time we are in the area, we take the opportunity to eat out. Nerja has a great variety of restaurants, bars and
beachside eateries
.
We picked the China House restaurant, the nearest to the apartment and we knew from previous visits that it was a great place to eat.
As our friend had never been to Nerja, we went on a tapas route. We also had a great breakfast at a great place opposite the church of El Salvador. OK, it was a full-English job but it did make a pleasant change. The rest of our time was taken up visiting the local attractions.
There was an open-air art exhibition in Plaza de España. The art ranged from biscuit tin-type paintings to abstract Picasso and Dhali types of work. At one stall, there was an odd painting which consisted of several yellow streaks on a pale blue background.
The owner of the stall noticed that my sister was admiring it and asked her if she liked it. "Oh yes, I do!" replied my sister "It's something like my 5-year-old grandson paints." Ouch!, Sheila was never one for subtleties. There were also some silver sculptures, god knows what that was all about.
As it happened, there wasn't really a lot of rain, which was great for our friends and relatives; however, not great news for the farmers who depend on the rain for a living. It was great to be back for a Nerja break, it had been 5 months since our last stay. We'll be back again soon.